Tap [add] or long press the channel, then tap [BACK] then choose [Chroma] from the function menu on left side of the display.
Choose which display which you would like to set a chroma key for and then tap [NEXT] once finished.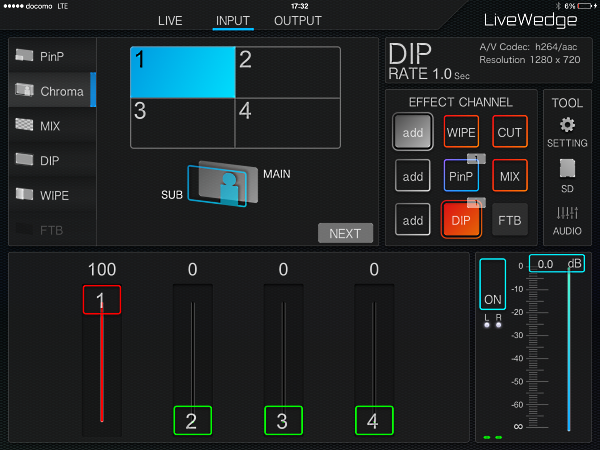 Tap [Detail], then choose a colour for the chroma key effect which we be removed from the display.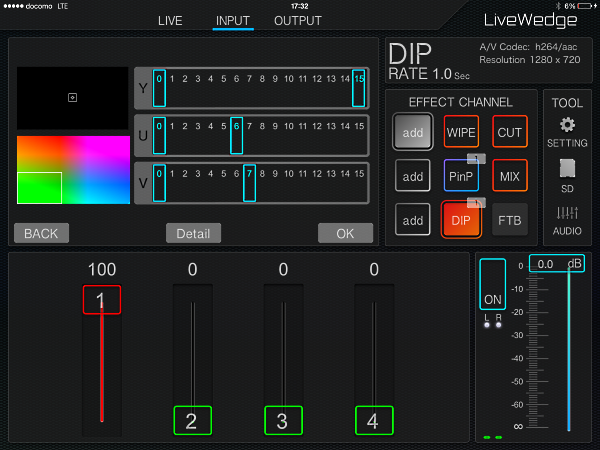 Tap [Detail] to return to the previous screen.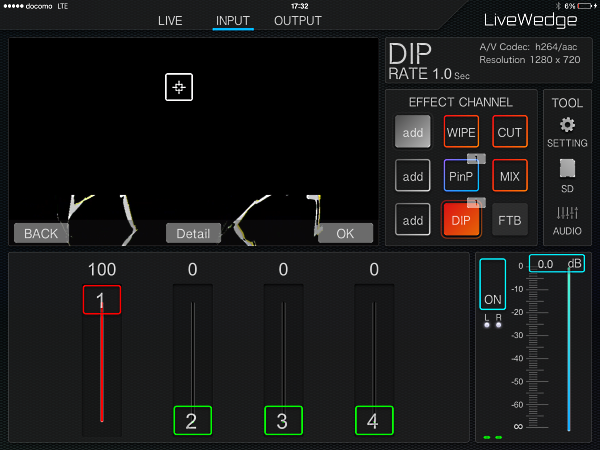 You can adjust the colour of the chroma key by choosing a colour from the colour area on bottom left of the display or by the [Y][U][V] sliders in the centre of the display. You can change the size of the colour area using a pinching motion and move it by touching and dragging it. . Y is the luminance (brightness) component while U ( blue ) and V ( red ) are the chrominance (colour) components, these components can be adjusted. Complete the colour setting then tap [OK].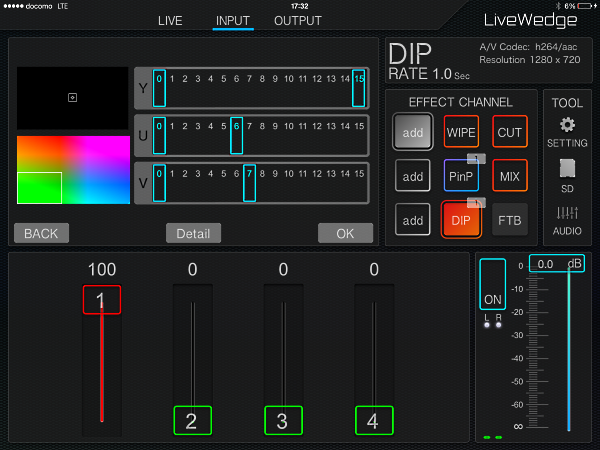 The chroma key mode will be reflected in the display when [CHR] is tapped on the effect channel. Tap [CHR] again to turn off the chroma key mode.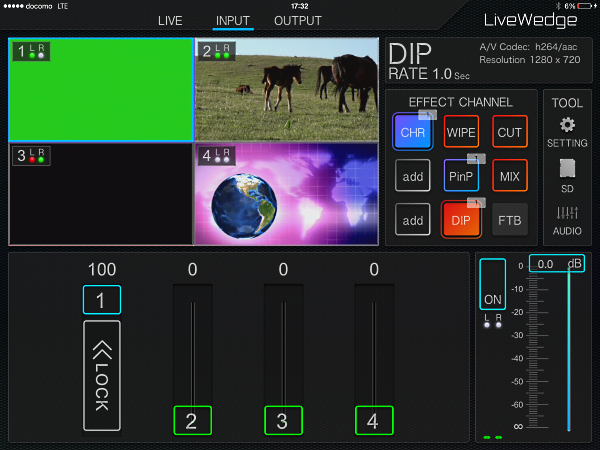 Tap [<< LOCK] on the slider to lock the chroma key display. Switch to a display except for the locked chroma key display by tapping with 2 fingers.