YouTube Live provides the option of using a back up server, using a back up server may solve connection problems when there are issues with the primary server.
Follow the below instructions to add a backup broadcasting server.
1.Get RTMP URL and stream name
1-1. Complete YouTube Live broadcasting setup. For details see this link.
1-2. Click [LIVE CONTROL ROOM] on Dashboard.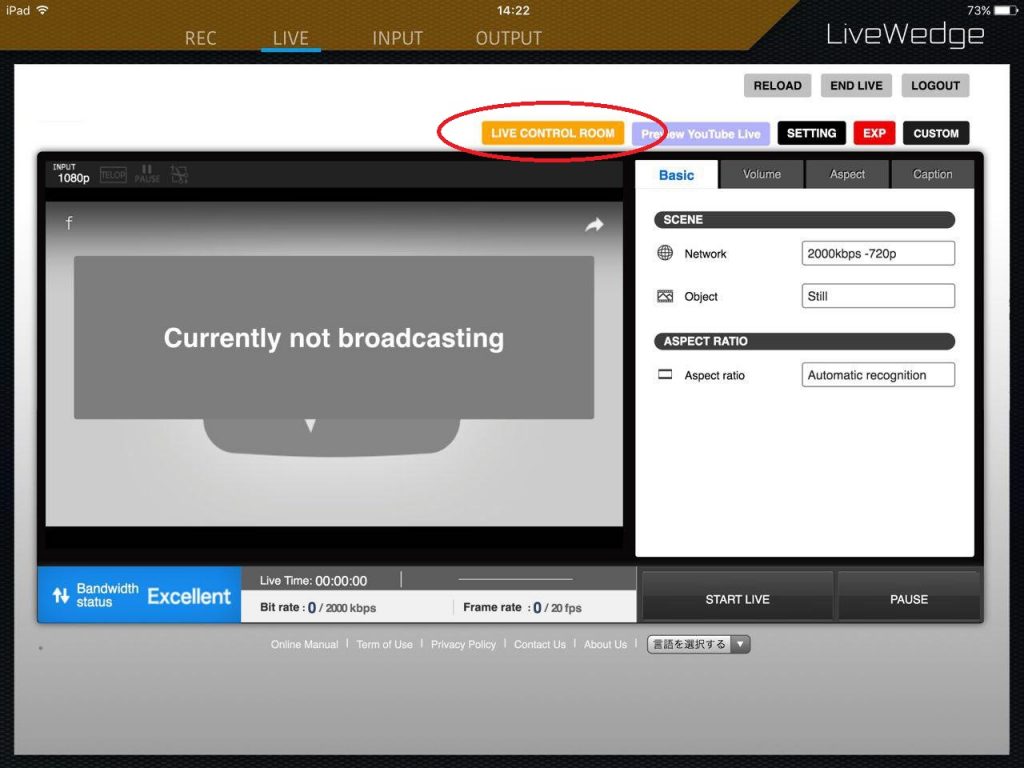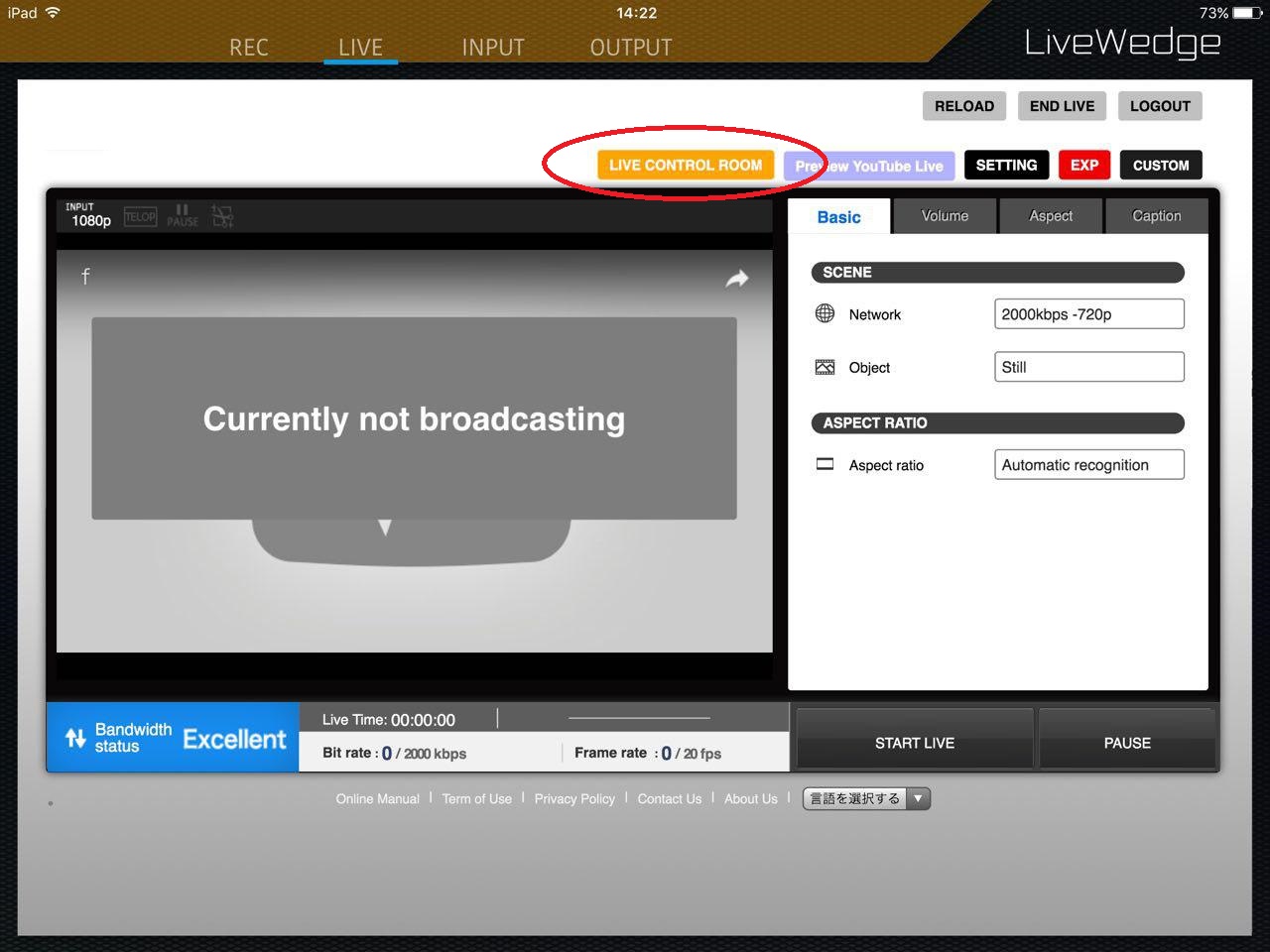 1-3. Click [Ingestion Settings]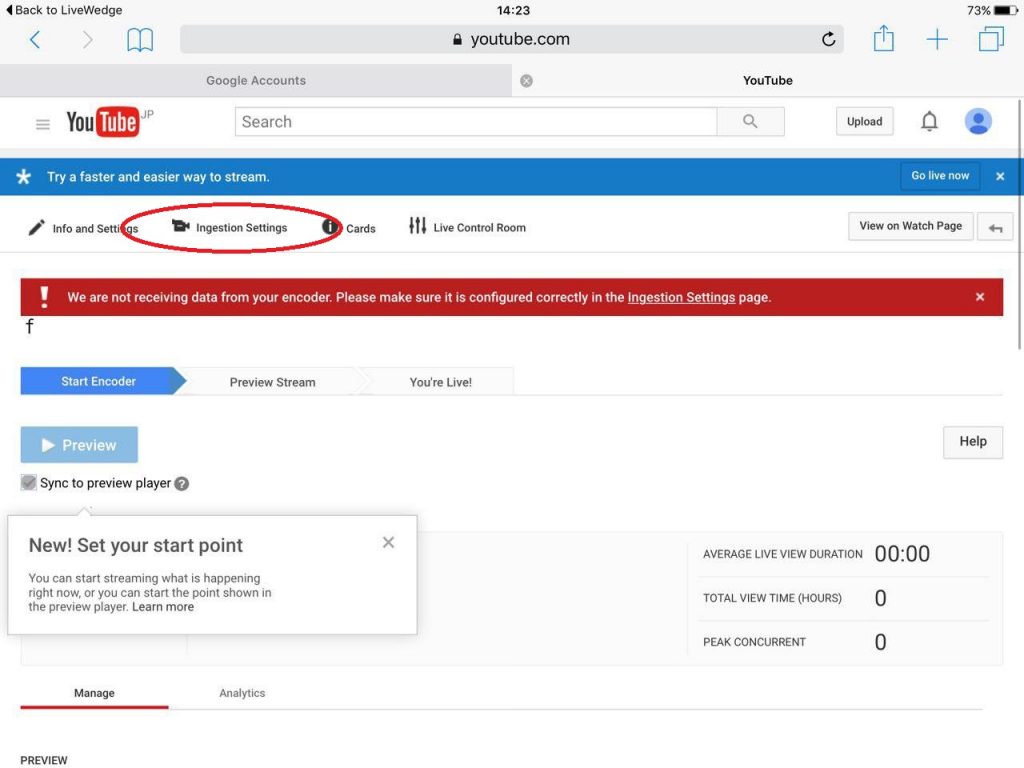 1-4. Note or copy "Stream Name" and "Backup Server URL"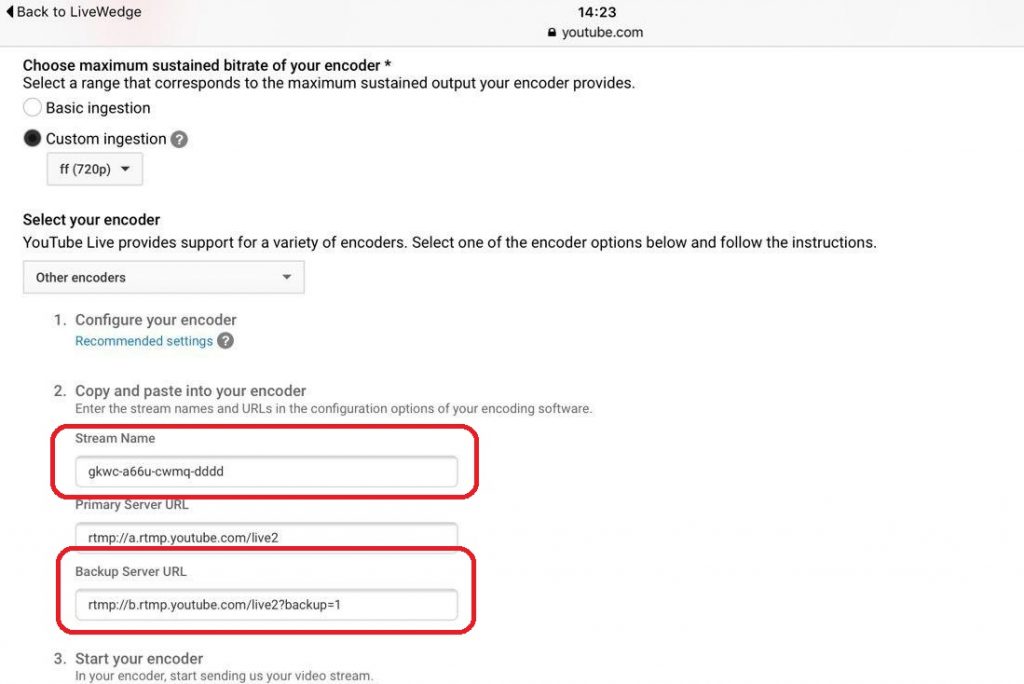 2.Dashboard Settings
2-1. Tap [LIVE] to access Dashboard.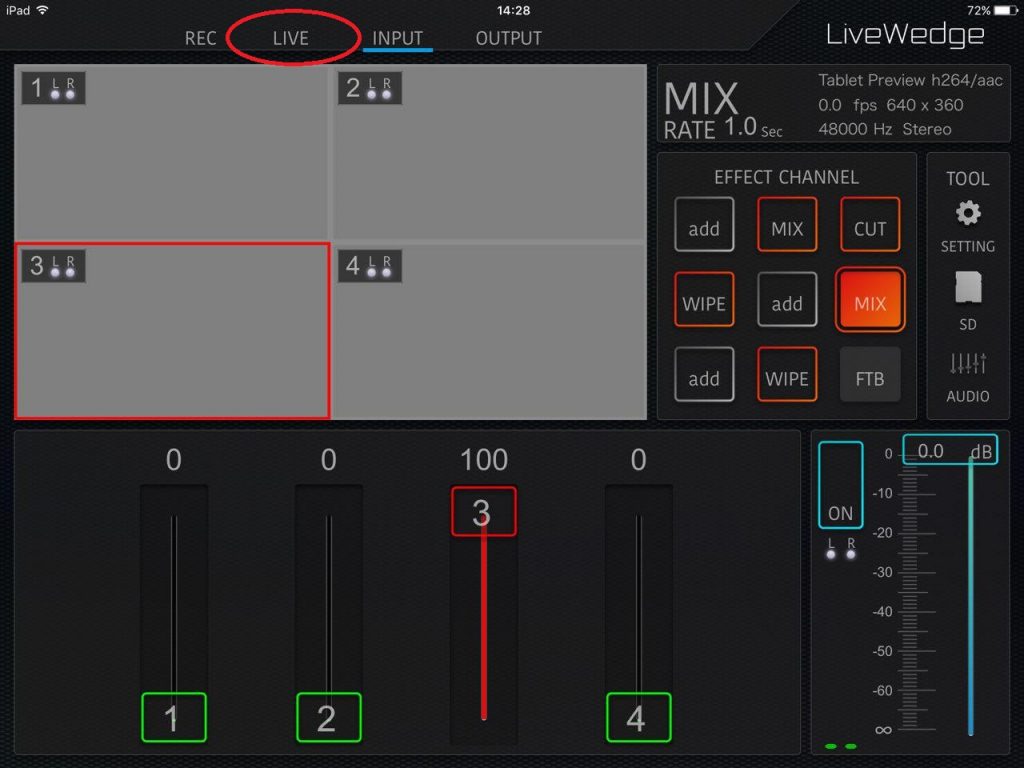 2-2. Click [Settings] on the top right of Dashboard.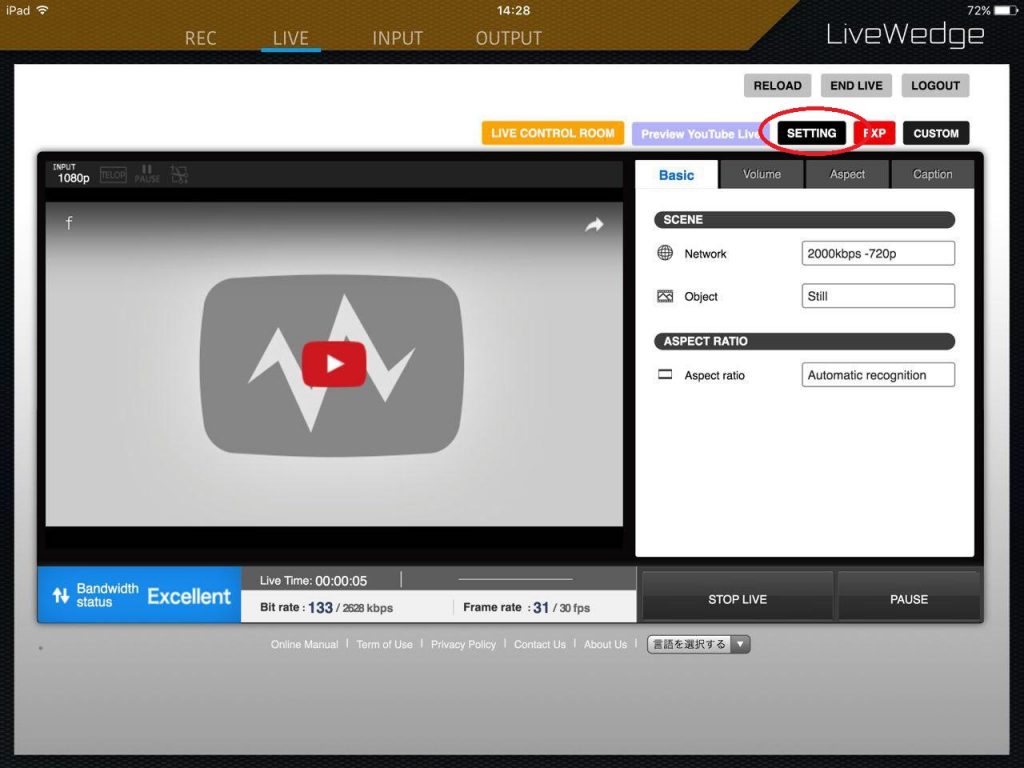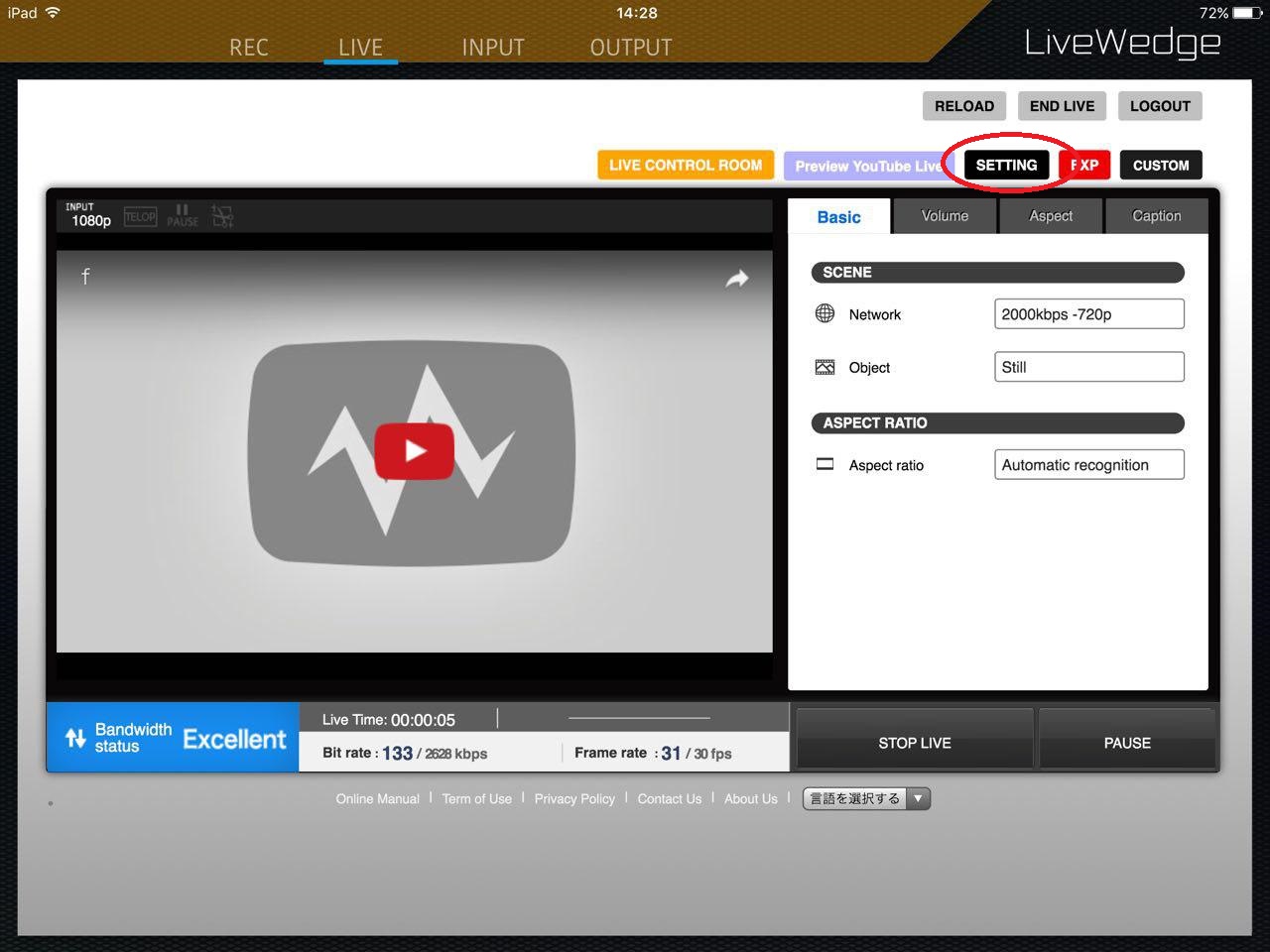 2-3. Select [Other broadcasting services (specify RTMP URL)] from the pulldown list of Broadcasting Services.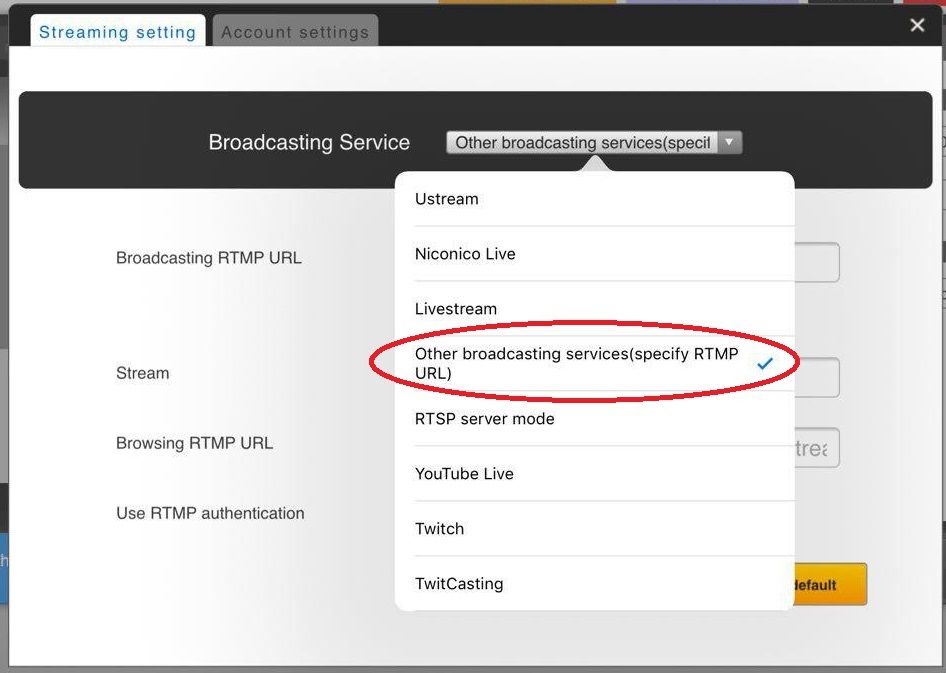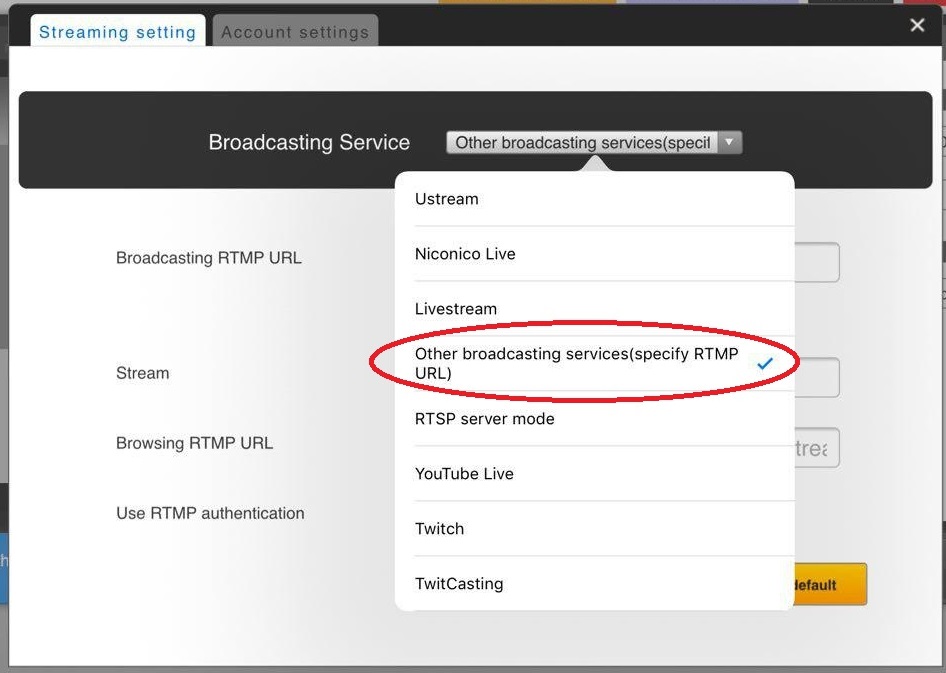 2-4. Enter the RTMP server information from YouTube as follows –
Backup Server URL>Broadcasting RTMP URL
Stream Name>Stream
Leave [Browsing RTMP URL] blank.
2-5. Click the [Save and set as default] button. Then click [x] to close the set up window.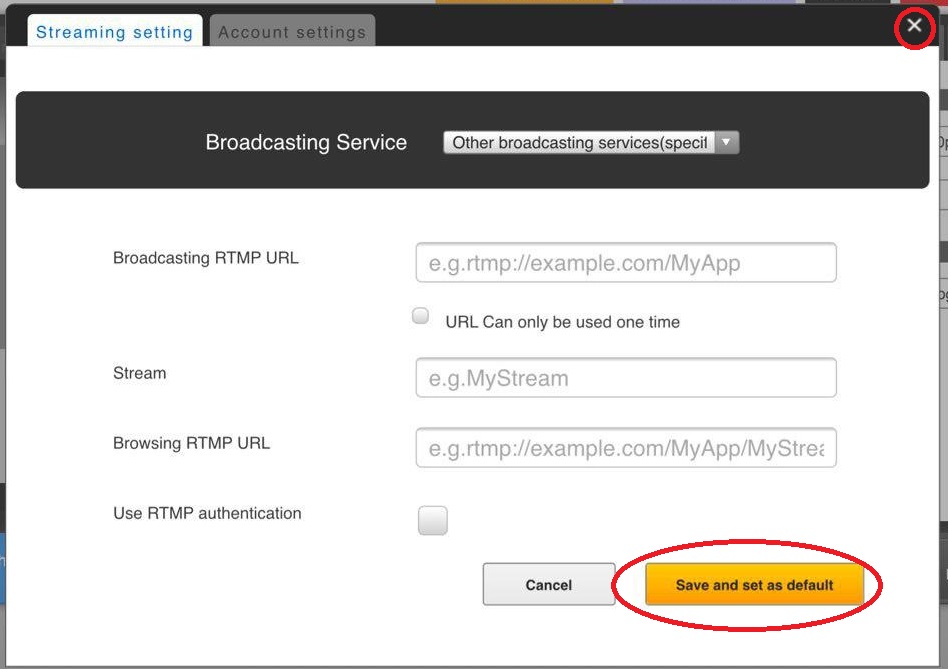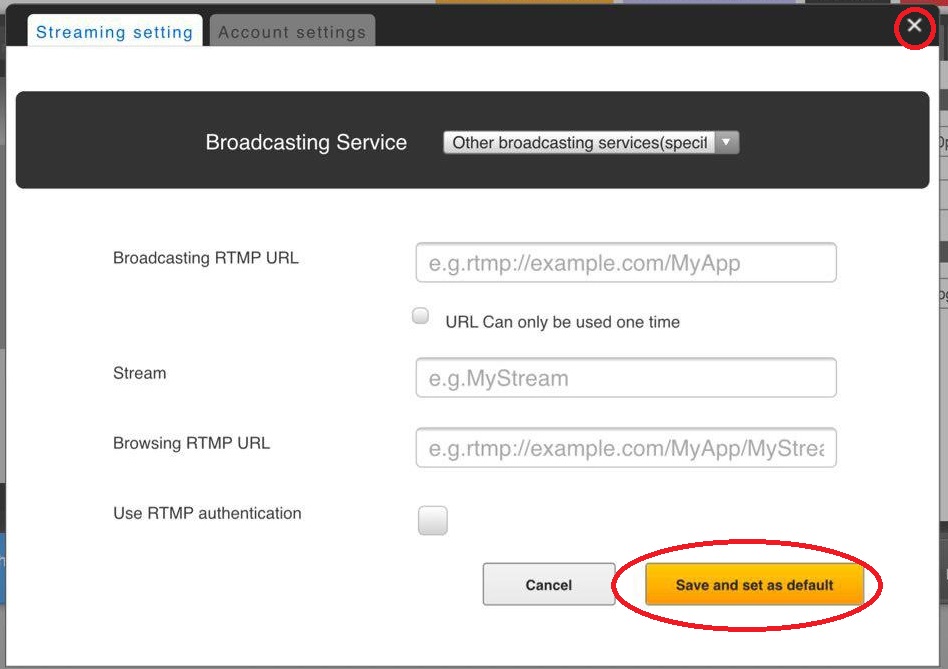 3. Start broadcasting
Click [START LIVE] on Dashboard.